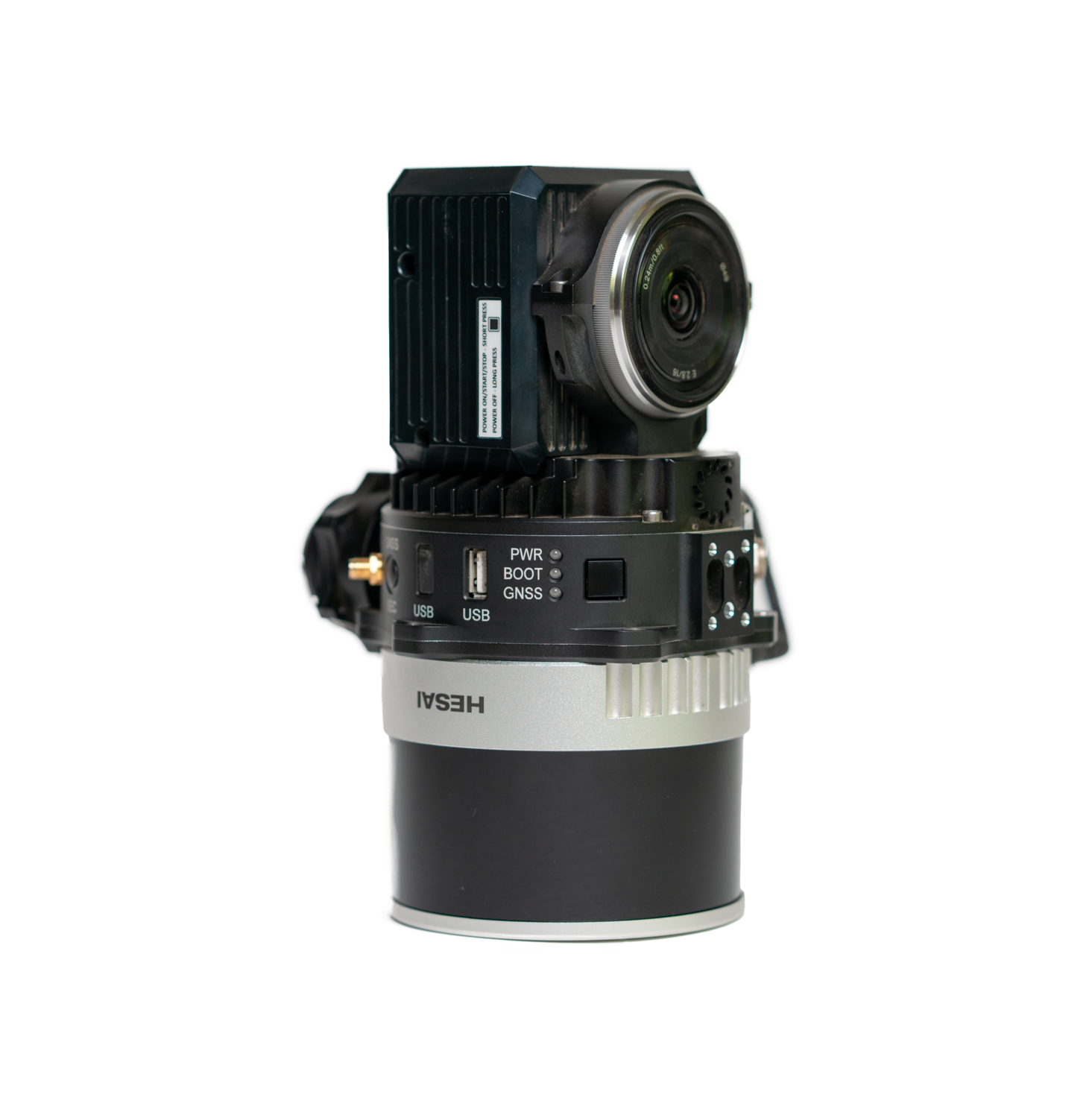 ROCK R360 LiDAR
R360-hesai
Product Details
Rock R360 Survey Grade LiDAR
Full coverage 360 LiDAR (Survey Grade) with 1,280,000 points per second and 0.5cm range accuracy. Aerial, Handheld and Mobile!

Rock Desktop Software
Annual license is required for high-quality PPK trajectory processing. This also includes the software to create your las/laz point cloud.
Rock Cloud
The Rock Cloud is a turnkey solution for turning LiDAR data into professional deliverables. Learn More
Base Station
A base station is required when collecting aerial and mobile LiDAR. It is not required for SLAM. We recommend and support the Emlid Reach RS2+. Other base stations will work as long as they produce Rinex data, but the Support Team may not be able to assist you with their use. Purchase a base and rover pair to make fast work of collecting GCPs.
Rock Onboarding and Support
ROCK Onboarding and Support is the fastest way to become a LiDAR professional! You will receive access to the ROCK Academy online learning management system and 3 x45 minute meetings with a LiDAR specialist to help you through building your first project and deliverables so you can hit the ground running. You will also receive access to email, phone and chat support from our Support Team during the onboarding period. Learn more
Rock Slam
All R360s are ROCK SLAM capable. But, in order to process the SLAM data you need a ROCK SLAM subscription and a Rock Business account. The ROCK SLAM subscription allows for unlimited slam point cloud processing up to 30 minutes per collection and includes ROCK Support via chat or email.
Check the specs.
The ROCK R360 is a complete Survey-Grade 3D Mapping Solution that integrates the new Hesai Pander XT32 sensor with a high accuracy GNSS, IMU and a 24MP Sony camera. The system can be used with the DJI M300, DJI M200, DJI M600, FreeFly Alta X, Full Throttle Aerial Cetan, SkyFish and Mobile Mapping. Complete deliverables are just a flight away when paired with the ROCK Cloud Data Processing Software!


| | |
| --- | --- |
| | Sony a5100 - 24 MP Camera |
| | |
| | |
| | <0.006 deg Pitch and roll; < 0.03 deg Heading |
| | 0.5cm (PPK); 1cm + 1ppm (RTK) |
| | 1.28M points/s (dual return) |
| | 640,000 pts/s and 2 returns |
| | +15° -16° (Vertical) × 360° (Horizontal) |
| | |
| | 256 GB Provided (1TB supported) |
| System Accuracy (5m/s @ 50m) | |
| | 120 m @ 50% reflectivity (MAX) |
| | 50 m @ 10% reflectivity (Recommended) |
| | ± 10 mm (0.5m - 50m @ 50% reflectivity) |
| | |
in the box:

Rock R360
Skyport Mount
GNSS Antenna
256GB Removable Flash Drive
Protective Case
12 Months Warranty
Mobile mount sold separately.
* Onboarding and Support includes access to ROCK Academy Learning Management System, 3 x 45 min meeting with a LiDAR specialist, and email, phone, and chat support during the onboarding period.
** Includes all standard Onboarding components with the exception of the 3 x 45 minute meetings which are condensed into the in-person session. Customer is responsible for all travel to ROCK Robotic. In person onboarding takes approximately 4 hours (not to exceed 8 hours).
*** Up to 30 mins per collection -- requires Rock Cloud Business account
Save this product for later